New Delhi: The number of smartphone users is anticipated to reach 65 crores in 2019, up from 40 crores in 2017, according to the Ministry of Electronics and Information Technology (MeitY).
As per an infographic released by the Ministry's Digital India initiative, around 117.82 crore mobile connections are present in India, out of which 102.57 crore connections are active according to the Visitor Location Register (VLR).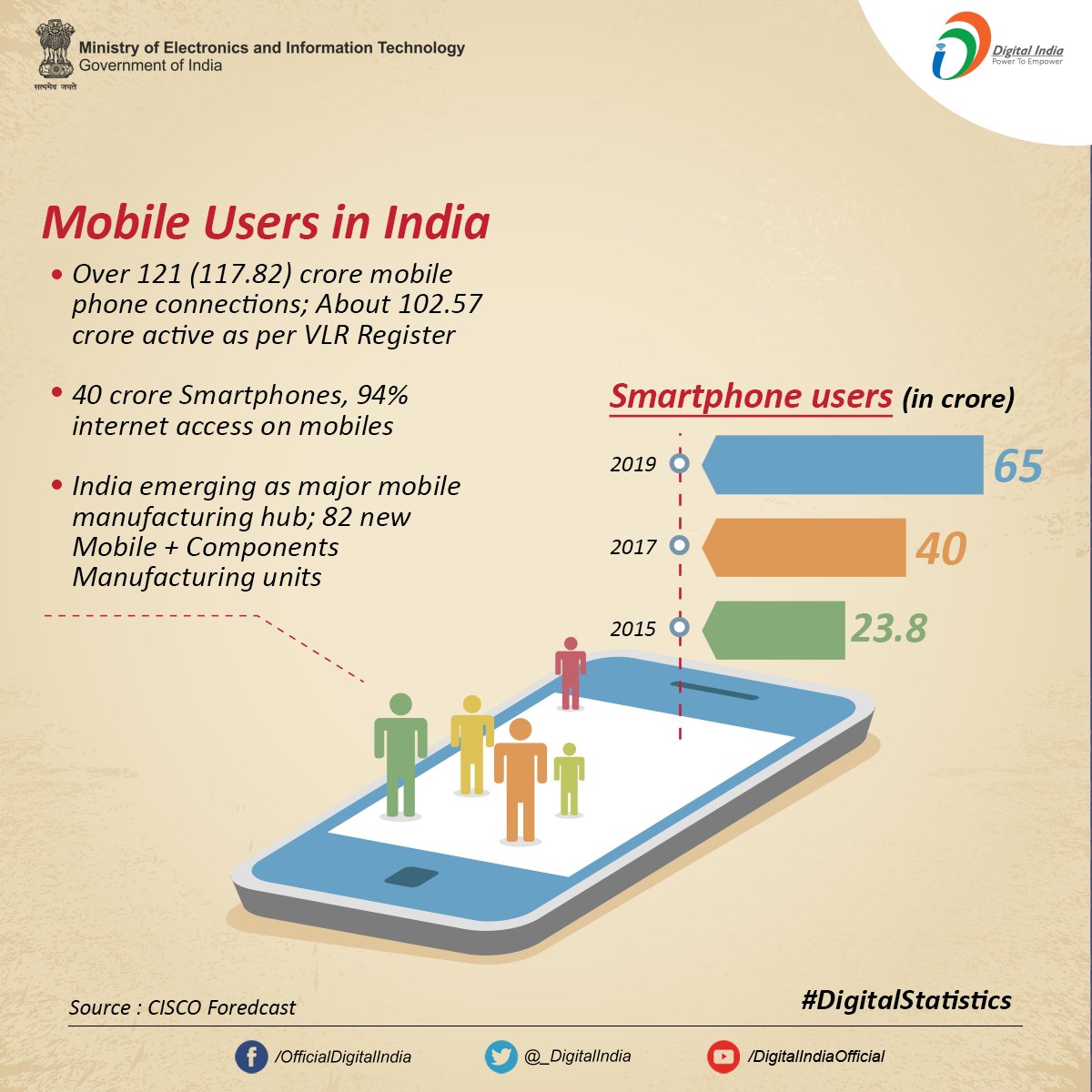 Among the 40 crore smartphone users in the country, 94 percent users access internet on their phones.
The ministry also noted that India is emerging as a major mobile manufacturing hub with 82 new mobile and component manufacturing units established across the country.
On a related note, the Digital India programme is a flagship programme of the government, launched with a vision to transform India into a digitally empowered society and knowledge economy.
The programme was rolled out to ensure e-Governance in the country and promote inclusive growth that covers electronic services, products, devices and job opportunities, thereby enabling the transformation of the public services ecosystem through the use of information technology.